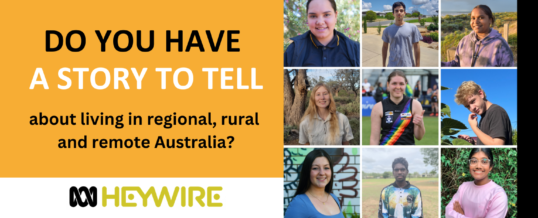 Aged between 16 – 22? Got a story to share? The ABC Heywire competition wants to hear from you.
Heywire is a lived experience storytelling competition for young people living in regional, rural and remote Australia.
For more than 20 years, we've been championing the bravery and vulnerability it takes to tell your story, your way.
The things that might seem every day to you are epic to us.
We've seen the impact sharing stories has on communities and the country; that's why we ...
Continue Reading →