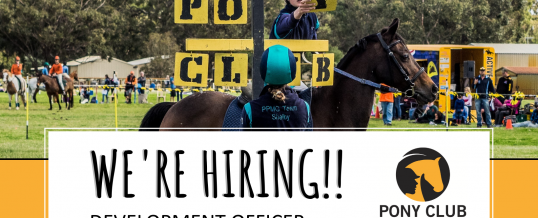 Are you mad about horses?
WE'RE HIRING!!
Pony Club WA is seeking an enthusiastic person with an equestrian background and a passion for coaching.
Development Officer
Position: Full Time
Location: Brigadoon, WA 6069
Award:     Sporting Organisations Award 2020, Clerical and Administrative Grade 4
THE ROLE
Reporting to the CEO, this role is suitable for a forwarded thinking and motivated individual with sound knowledge of the structure and operations of Pony Club  or equestrian sport. If you have formal equestrian coaching ...
Continue Reading →