GO FOR 2&5 HEALTHY KIDS AND HEALTHY HORSES
Let's get cooking!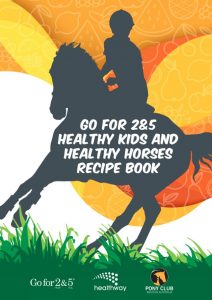 There's four recipes to try, with each one completed, earning you km's in our Race Around the State Competition with bonus km's for completing all four!
Cook the recipes with your riders as a large group demo, small groups or individual little chef's, there's plenty of ways to run the workshops making it easy for all clubs to have a go.
Register for your clubs bundle here: