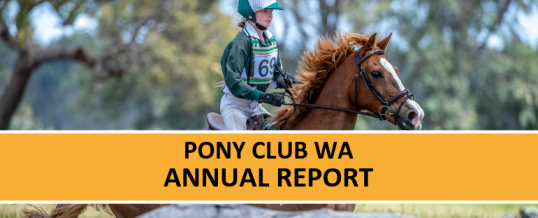 The Pony Club WA Annual Report 2018 was presented at the Annual General Meeting held on Saturday the 16th March.
The report highlights achievements of state committees, members and zones as well as reporting on all activities, initiatives and financial statements of the Association.
A whole lot of pony club was packed into 2018 and members are invited to read the Annual Report, now available online.