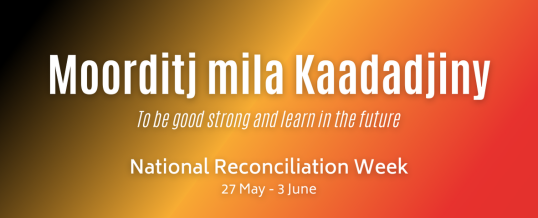 Moorditj mila Kaadadjiny

To be good strong and learn in the future

National Reconciliation Week   |   27 May – 3 June
Pony Club WA are working with our local First Nations community to enable us to better acknowledge our Indigenous heritage.
To showcase our indigenous members, their culture and community, Pony Club WA organised an Indigenous Art competition. The winner will collaborate with the Association to combine their cultural art piece into special release merchandise for Pony Club WA.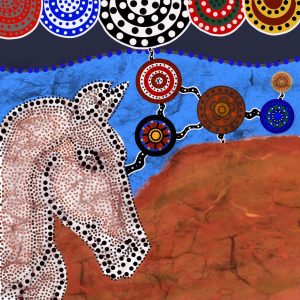 We received outstanding submissions and are extremely excited to announce the winner of this competition is Mikayla Woods from Eastern Hills Horse and Pony Club. Mikayla tells a story of her country, time and journey at her Club, Zone and State.
Mikayla wins a show jump painted with her design for her club.
Special mention also goes to Kayley Brahim, Baldivis Equestrian and Pony Club for her canvas submission 'Two Sisters Dreaming' which told a story of two sisters on their path to Nationals in 2019.
Pony Club WA is committed to reconciliation and will continue to work towards achieving this.
National Reconciliation Week (NRW) is a time for all Australians to learn about our shared histories, cultures, and achievements, and to explore how each of us can contribute to achieving reconciliation in Australia.
Want to learn more about National Reconciliation week?
Visit https://www.reconciliation.org.au/our-work/national-reconciliation-week/
View Mikayla Wood's full submission here…