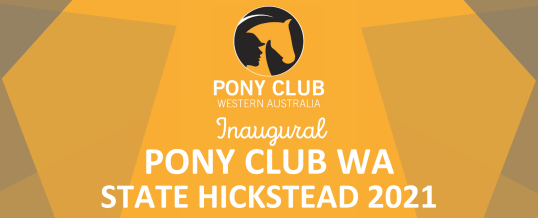 Riders from all over WA came together for the Inaugural State Hickstead held on Sunday, 26th September at the beautiful Log Fence Pony Club.
The Hickstead caters for those riders who are not quite ready to take on a full One-day Event with a full cross-country course.  It also enables clubs who don't have a cross country course to offer a modified one-day event to their calendar.
The entries to the event filled up fast with a maximum of 70 riders allowed on the grounds.  On the day there were 67 riders who attended the event.   The program catered for riders jumping 30cm, 45cm, 65cm and 80cm.  The day offered individual as well as Team placings.
The 30cm class was the only class that all riders finished the dressage and jumping phase.  Future eventers in the making…
Paula Vaughan and her team of Log Fence members set up a challenging course that was decorated with the support of course dressing from the Showjumping Committee and Healthways.
The committee would like to thank all the parent helpers and those who volunteered on the day.  And a special thanks to the all the riders who stayed for presentations and supported their club members as well as other riders.
Also, a big thank to our sponsors, Go for 2&5, Off the Track, Up2Date books, Wanneroo Stockfeeders, Combined Building Supplies and Anitone for their continued support of Pony Club.
Also, to the photographers who came on the day to capture those moments of excitement as the riders made those jumps or did a perfect 20-meter circle.