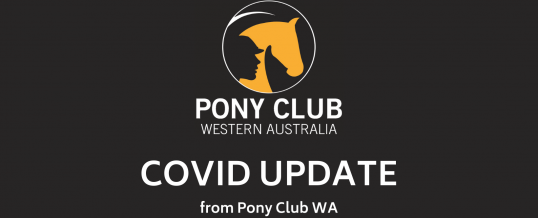 With the recent update given by Mark McGowen we are happy to inform our members with the following:
PERTH/PEEL REGIONS
Pony Club Events, Rallies and Camps are permitted without spectators however parents can assist where young children require support
Indoor activities are not permitted.
Masks are MANDATORY and should be worn at all times (Mask can be removed for vigorous exercise ie running in Tetrathlon)
4sqm rule required.
ALL OTHER REGIONS
Business as normal = No restrictions

Travel between regions is allowed with restriction in place of home regions. Further details below:

Please note if you are travelling across regions you will be restricted by the region you are leaving from and returning to.

This means if you are leaving from and returning to Perth and Peel regions you must wear your masks at all times except in vigorous exercise as well as abiding by social distance restrictions. .
Update as of 5pm, 2.7.2021