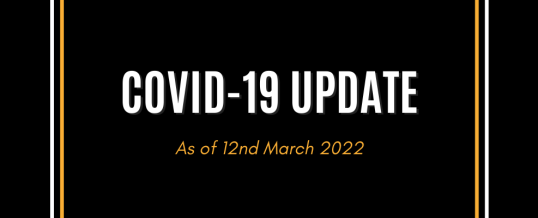 Covid-19 Update as of Wednesday 2nd March 2022
Dear Members,
COVID-19 UPDATE
Pony Club WA is committed to the health and safety of our members and the wider community. As you may be aware the State Government has moved WA to Level 2 restrictions state-wide from 12.01 am on Thursday 3 March 2022.
For Pony Club this means the following:
As a community sport, all outdoor events are able to go ahead, and are not subject to the 500 capacity limit. We are awaiting government advice on attendance of spectators including relatives.
Indoor events can go ahead but have capacity limits and be restricted to parents/guardians – no spectators.
Mask must be worn indoors (for ages 12 yrs and above)
Vaccination certificates must be checked if your canteen is offering seating. Takeaway food does not require showing vaccination certificates.
Must have a QR code check-in and a manual check-in.
As always, please observe all social distancing and sanitisation protocols.
If you are feeling unwell, please do not come to Pony Club, and if displaying symptoms please isolate at home until you are tested and cleared.
Here is a guide for testing and isolation practices:
COVID-19_testing_and_isolation_guide.pdf
If further information is required, it is available from the WA Government website https://www.wa.gov.au/government/covid-19-coronavirus/covid-19-coronavirus-what-you-can-and-cant-do, or contact the Pony Club WA State Office via 08 9296 1500.
Please, stay safe and look out for one another!
Your sincerely,
Rick Gill
Pony Club WA Chief Executive Officer
ceo@ponyclubwa.asn.au