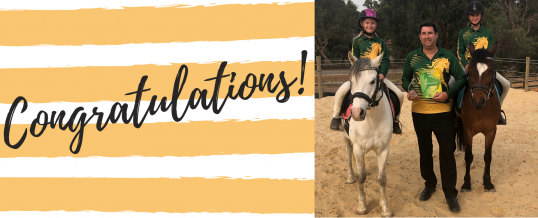 2019 PCA Volunteer of the Year
Rod Dowding – Horsemen's Pony Club
Congratulations to Rod Dowding for being crowned the 2019 PCA Volunteer of the Year.
Rod has been a strong leader, who drives unity and maintains the highest levels of integrity in his role of President at Horsemens Pony Club over the last 2 years.
As president he over sees the management of all rallies; drives the upkeep of the clubhouse, grounds and facilities and exemplifies Pony Club values.
Rod is committed to good governance through the Annual AGM, regular committee meetings, updating the Club Constitution, developing collegial relationships expanding knowledge and resources as well as representing his club at many events such as the Pony Club WA AGM.
We are extremely proud of Rods achievement as the 2019 PCA Volunteer of the Year.