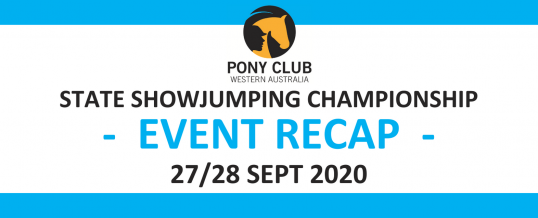 Wanneroo Stockfeeders State Showjumping Championship 2020
Presented by Pony Club WA State Showjumping Committee
26/27 September 2020

Well, 2020 will be a year that the Pony Club WA Showjumping Committee will not forget for a while.
May is the usual month for Pony Club Showjumping Champs – but COVID – 19 hit – no big events.  The Royal Agricultural Society invited the Showjumping to come to its grounds – what a fantastic opportunity for our riders and for Pony Club WA.
But a few weeks out from the event, and the State Government said no to the Royal Show.  Pony Clubs hearing the news, rallied and volunteered their clubs, equipment, and manpower to host the event.
It was finally decided to hold the event over two days rather than 4 days, as orginally planned at the Royal Show, at the beautiful Serpentine Pony Club over the weekend of the 26th & 27th September.
With over 194 riders competing across the two days, the atmosphere created by Serpentine Pony Club, members, riders, and volunteers, seemed to wash away the anxiety and stress experienced by the Pony Club WA State Showjumping Committee.
A massive thank you to our naming rights sponsor Wanneroo Stockfeeders and to annual major sponsors and supporters Brigid Woss, Healthway, Milne Feeds, Off the Track, Ovarit Jumps, Equine World, Kalamunda Pharmacy and Anitone who continued to support our event over the months of uncertainty.
With the support of all our sponsors, the weekend was a huge success with lots of positive feedback from parents and riders.
Now on to 2021 where we will continue to use the feedback from our recent survey to improve on the delivery and schedule of the event. We look forward to seeing you all there!
Article by
Wanda Longley
Pony Club WA State Showjumping Committee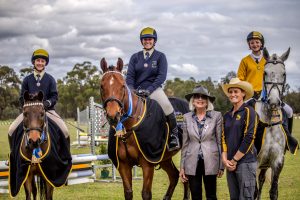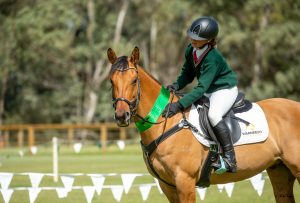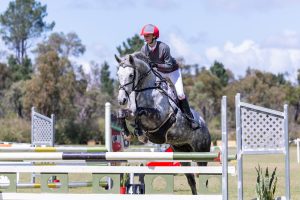 Photo credit VickiPhotos & Secret Women's Business