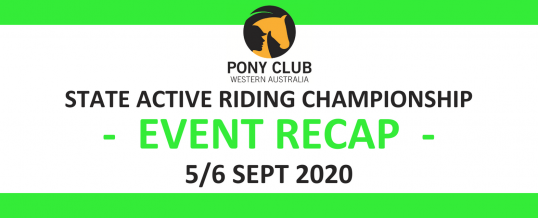 Pony Club WA State Active Riding Championship 2020
Presented by Pony Club WA State Active Riding Committee
5/6 September 2020

Congratulations to everyone involved in making the Pony Club WA State Active Riding Championships 2020 such a fantastic weekend. Serpentine Horse and Pony Club once again hosted our event over the 5th and 6rh September 2020 on their wonderful grounds and supplied us with amazing food all weekend, a great time was had by all.
The weather on Saturday was very kind and riders enjoyed the great conditions completing the semi-finals, three of the novelty events, the pony club mount and active riding challenge. Thank you to Michele Wilkie and Bobby Kelly for organising the Pony Club mount and Kylie Hall the active riding challenge for the senior riders. The jackpot barrel race was well supported and great to watch.
Congratulations to the winners in the three age groups. Vaulting also held their annual competition in the afternoon. Saturday evening following a wonderful buffet dinner put on by the Serpentine Horse and Pony Club Canteen, Dan and the Suvaljko boys kept everyone entertained with karaoke and games.
By Sunday morning black clouds were looming. We managed to get through the final novelty events before the rain started but the 6 finalists in the junior and senior competition did not escape. They all rode courageously through the worst weather I have seen at a game's competition. Wooroloo Horse and Pony Club victorious in the junior division and Serpentine Horse and Pony Club in the seniors, congratulations to both teams!!
Well done to all involved, our Chief Stewards Sean Corbin and Marc Fraser, all the line stewards and judges, the coaches and team managers, gear checkers, marshals and arena crews,  everyone involved in selling the raffle tickets, donating prizes- all our sponsors- parents who sat and watched from under their umbrellas and especially the Dads who came out to support us on Father's day.
Hope to see you all back next year for more exciting competition.
Article written by
Juanita Brewer
Pony Club WA State Active Riding Committee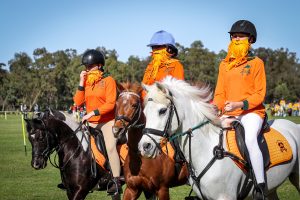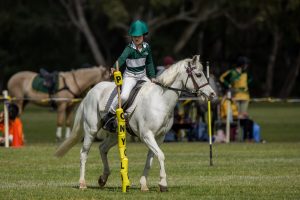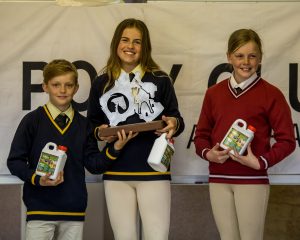 Photo credit My Focused Photography & Fox Folly Photography