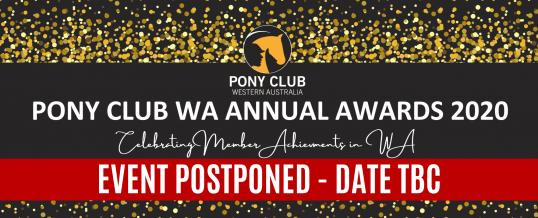 POSTPONEMENT OF PONY CLUB WA ANNUAL AWARDS 2020
Due to the current bushfire devastation and COVID-19 restrictions Pony Club WA have made the prompt decision to postpone this Saturday's Pony Club WA Annual Awards for 2021.
Our thoughts are with all who are and have been affected by the devastating Wooroloo Bushfires.
We look forward to celebrating members achievements at a time in the near future.