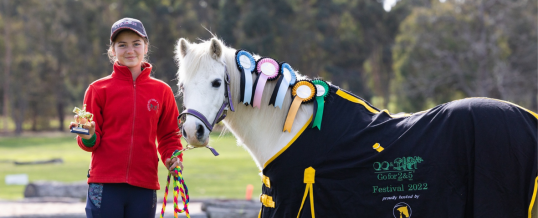 PONY CLUB WA FESTIVAL 2022
Sunday 5th June 2022 saw over 100 Pony Club WA riders join together for our annual encouragement Festival. Members from as North as South Midlands Pony Club and as South as Wellington District Pony Club travelled to Horsemen's Pony Club to compete in Showjumping, Dressage, Novelties, Showman and Fancy Dress.
Thank you to our amazing Judges, Chief Scorer, Ground Jury and Chief Gear Checker for donating your time and to our First Aid Crew from Medic Aid.
A huge congratulations ...
Continue Reading →