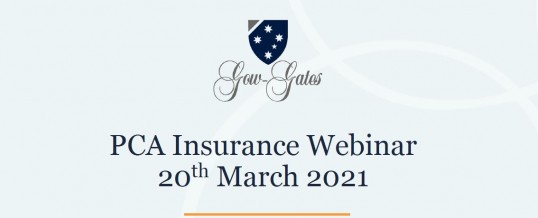 Did you miss out on the PCA Insurance Webinar?
Not to worry – we have a recap just for you!
This webinar was held on Saturday 20th March 2021 and was hosted by our insurers Gow-Gates.
Items discussed in this Webinar include:
Confused by Insurance?
Insureds, Insurers & Insurance Brokers
Common Myths
Insurance is a Member Benefit
FAQ's
Q: Am I covered to do XYZ?
Q: What is a sanctioned activity?

Continue Reading →