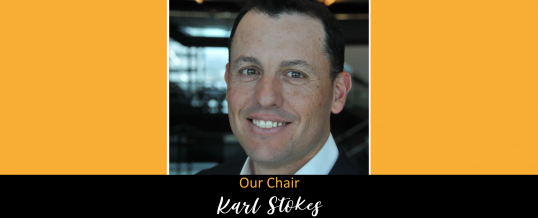 We welcome Karl Stokes as the new Chair of Pony Club WA, as elected by the Board.
Karl grew up as a pony club kid in Central Queensland and returned to the scene when his daughter joined Darlington Pony Club. As is often the case, Karl soon became a committee member where he alternated between the roles of President and Vice-President from 2012 – 2018.
In 2019 Karl filled a casual vacancy on the Pony Club WA Board where he brought a range of valuable skills to the table including strategic planning, risk management and crisis management. Karl has retained a position on the Board this year as an Appointed Member.
The Board thanked outgoing Chair Deb Spencer for her dedicated and insightful leadership over the last 4 years. As a part of the Board's succession planning, Deb will remain on the Board for the final 12 months of her term alongside continuing Vice Chair, Jan Lawrie.
Pony Club WA members can rest assured that the Board structure for 2020 will provide a wealth of knowledge and experience whilst promoting stability and continuity.
More information on the 2020 Pony Club WA Board will be published in this week's Pony Club Post.