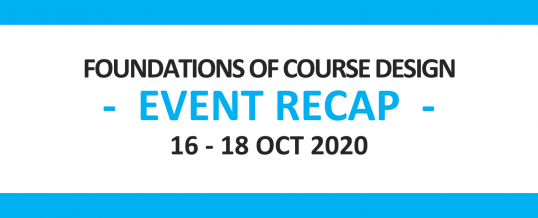 Foundations of Course Design Workshop
Hosted by Woodridge Horse and Pony Club
Presented by Fred Freeman, FEI Level 2 Course Designer, EA National Jumping Course Design Presenter, EA National Level 1 Judge.
Special thanks to Fred Freeman for conducting a "The Foundations of Course Design" workshop which was hosted by the great team at Woodridge Horse and Pony Club, who were welcoming and provided a well-run 2 ½ day workshop on 16th, 17th, and 18th October 2020.
There were 11 participants, two riders going for their "B" certificate, members from Central Midlands (Moora), two from RDA Capricorn, members from Woodridge Horse and Pony Club and a few outside the Pony Club membership.
If you get the opportunity to attend one of Fred's workshops, I highly recommend it!
The workshop went through elements that go into the planning and execution of building a successful Show Jump course, including hands on setup through to watching the local Woodridge riders take to the course. For those looking to ride, coach or even begin their journey to becoming an accredited Course Designer or even just the introduction and knowledge top up, then this is the workshop for you.
It was extremely engaging throughout.

Fred's knowledge and experience were greatly appreciated with a balance of guidelines and expertise at high level events, Fred was able to share.
Many Careers in Racing for their kind support and to all who were involved in providing this great workshop.
Article by
Rod Dowding
Horsemen's Pony Club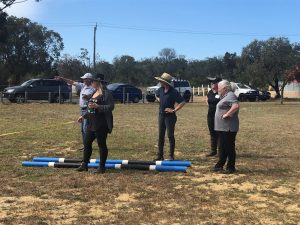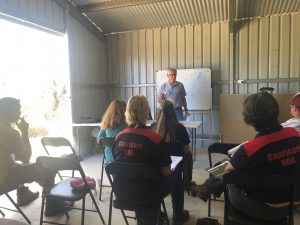 Article by
Rod Dowding
Horsemen's Pony Club