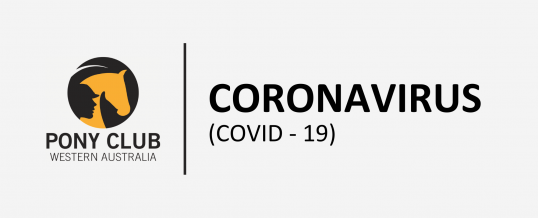 PONY CLUB WA UPDATE TO MEMBERS AS OF 16TH MARCH
Please read the latest advice from Pony Club WA on state events and pony club events and activities in light of the Coronavirus (COVID-19) pandemic.
We thank members and member clubs for understanding that our key priority is the health and well-being of our members and wider community.
With the status of Coronavirus changing daily in WA,  Pony Club WA will keep all clubs and members informed of any changes to this advice as they arise.
Members are urged to practice social distancing at all times and good hygiene practices including frequent hand washing and using arm or elbow to smother sneezes.
COVID-19 Pony Club WA Update 16th March