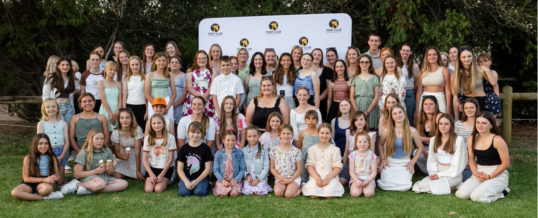 2022 Europa Saddlery Annual Awards
Hosted by Pony Club WA
Saturday 17th December 2022
We would like to acknowledge that this event is held on Whadjuk land. We acknowledge the Noongar people, the traditional custodians of the land and pay our respects to elders, past present and emerging.
INTRODUCTION
With the Pony Club WA Annual Awards being our 10th year of celebration of this event we would love to thank all members, volunteers and our extended member family for your ongoing support and recognition for our members achievements.
The Pony Club WA Annual Awards see members, clubs, events, and volunteers recognised for their outstanding contribution to Pony Club not only for 2022 but many years previously. We recognise this support through State Awards, Annual Awards, Certificates of recognition, Healthway's Race Around the State Competition and Europa Saddlery Sport Leaderboards.
State Awards are recommended by clubs, zones and state committees and put before the Board of Pony Club WA for approval. They are prestigious awards recognising the outstanding contributions to Pony Club in WA.
Nominees in the Annual Award categories are nominated by members. All nominations are put to a selection panel where a winner in each category is chosen in accordance with the selection criteria for that category. 2022 also sees a couple of highly commended placings awarded.
The Annual Awards provide members with an opportunity to recognise the contributions of our hard-working volunteers.
2022 has again proved an incredible increase of award nominations and finalists. These nominations include those who have been supporting the pony club movement for many years to those who are relatively new but have made an impact on our members.
To the many members who took the time to nominate, thank you.
To all of the nominees, congratulations on your nomination and thank you for your contributions.
Thank you to the sponsor of the 2022 Annual Awards Evening, Europa Saddlery.
Pony Club WA Annual Awards 2022 – Program + Winners