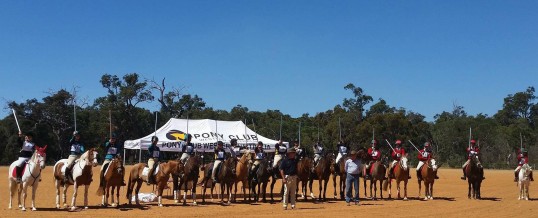 On October 15th, Walliston Riding and Pony Club hosted the 2017 Pony Club WA Tent Pegging Cup.
The event offered Individual, pairs and teams competitions in whick riders from four Clubs took part. All riders competed with fantastic team spirit, comradery and skill.
Special thanks to Don Hawkins for his knowledge and enthusiasm in organising the event, the generous sponsors who made the event possible, Walliston Riding and Pony Club for being great hosts and to the riders and parents for your ...
Continue Reading →