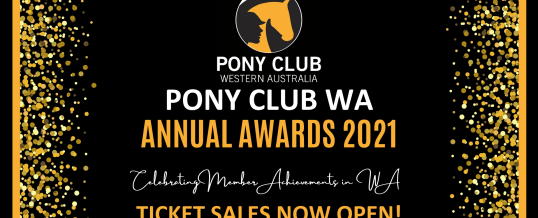 Pony Club WA Annual Awards 2021
The Pony Club WA Annual Awards is a time were we come together to celebrate our members and their achievements.
Join us as we celebrate members achievements as we present State Awards, Annual Awards, Horseland Sports Leaderboards and Healthway placings with a social BBQ under the warm festoon setting.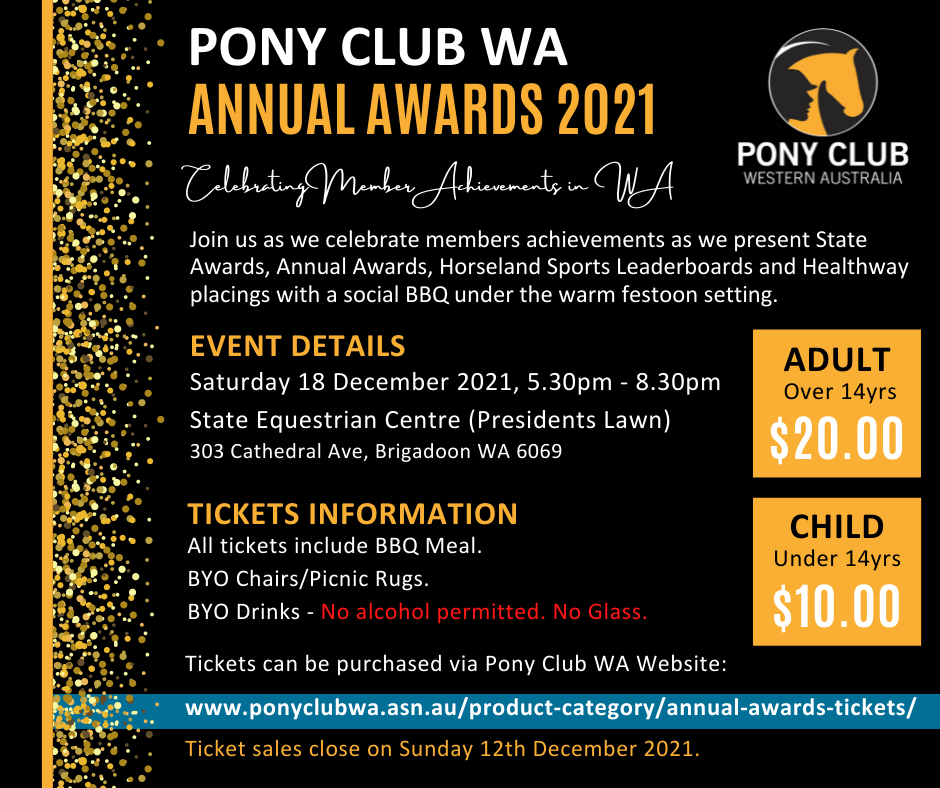 EVENT DETAILS
Saturday 18 December 2021
5.30pm ...
Continue Reading →