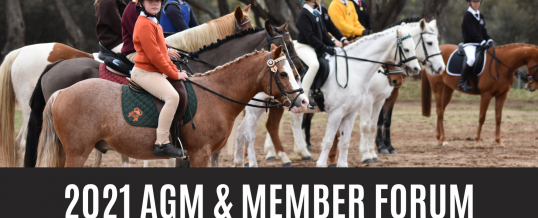 The Pony Club Western Australia Incorporated (Pony Club WA) Annual General Meeting of the Association will be held in the Ocean Foam Room, State Equestrian Centre, at 6.00 pm on Saturday 13th March 2021, and via Zoom video-conferences meeting.
The AGM will be followed by a Member Forum.
We ask that all members take a moment to read the below letter from our Chairperson, Karl Stokes: Pony Club WA Letter to Member 2021
CALL FOR ELLECTED DIRECTOR NOMINATIONS
Pony Club WA is now calling ...
Continue Reading →