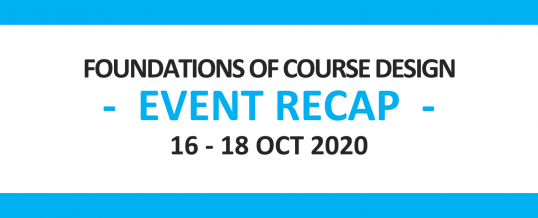 Foundations of Course Design Workshop
Hosted by Woodridge Horse and Pony Club
Presented by Fred Freeman, FEI Level 2 Course Designer, EA National Jumping Course Design Presenter, EA National Level 1 Judge.
Special thanks to Fred Freeman for conducting a "The Foundations of Course Design" workshop which was hosted by the great team at Woodridge Horse and Pony Club, who were welcoming and provided a well-run 2 ½ day workshop on 16th, 17th, and 18th October 2020.
There were ...
Continue Reading →