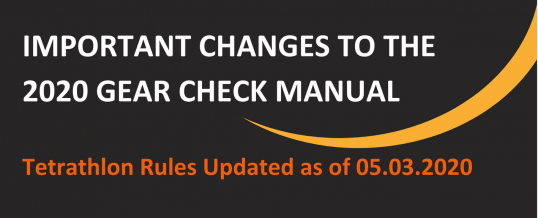 TETRATHLON RULES UPDATED AS OF 05.03.2020
Should you have previously purchased a Pony Club WA 2020 Gear Checking Manual we encourage you to please print the below document and place in the front of your Gear Check Manual:
Download Here!
If you do not have access to a printer and would like a hard copy of these changes please contact development@ponyclubwa.asn.au and request a printed copy. Please note hard copies will only be sent to members who have previously brought ...
Continue Reading →