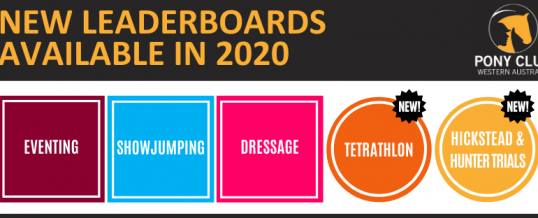 NEW! NEW! NEW!
Pony Club WA Sport Leaderboards
Pony Club WA is excited to announce 2 NEW Sport Leaderboards!
These new Sport Leaderboards will roll out in 2020 and will include Tetrathlon and Hickstead & Hunter Trials.
SAVE OUR DATES!
Visit www.ponyclubwa.asn.au/leaderboards/ to make sure you have our dates saved and maximise your 2020 points.
With special thanks to our Leaderboard supporters

Continue Reading →