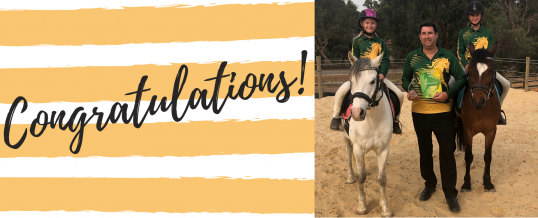 2019 PCA Volunteer of the Year
Rod Dowding – Horsemen's Pony Club
Congratulations to Rod Dowding for being crowned the 2019 PCA Volunteer of the Year.
Rod has been a strong leader, who drives unity and maintains the highest levels of integrity in his role of President at Horsemens Pony Club over the last 2 years.
As president he over sees the management of all rallies; drives the upkeep of the clubhouse, grounds and facilities and exemplifies Pony Club values.
Rod is committed to good ...
Continue Reading →