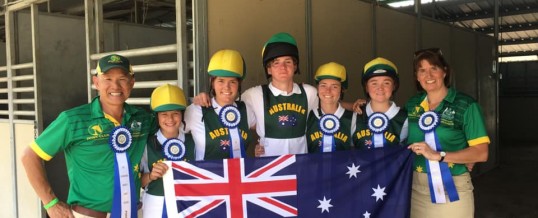 AUSTRALIAN TEAM WINS INTERNATIONAL MOUNTED GAMES!
Pony Club Australia congratulates the Mounted Games team for their victory in the international Pony Club competition in Colorado, USA today.
The team was selected to represent the best riders under 16 years from across Pony Club and consisted of:
Riders:
Tiarni Kenderdine, Queensland
Asha Lamprey, Tasmania
Skye McMullen, Western Australia
Aaron Newham, NSW
Caitlin Seini, Victoria
Coach:
Tim Ling, Victoria
Manager:
Karen Pearce, Tasmania
The win follows second place finishes in 2017 and 2018. The team enjoyed ...
Continue Reading →