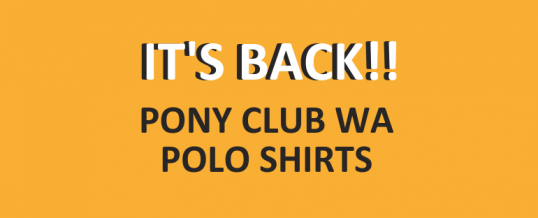 HAVE YOU ORDERED YOUR PONY CLUB WA POLO SHIRT?
The Pony Club WA Polo Shirt round 4 is now open.
Order your Pony Club WA Polo TODAY!
Choose your size and Pre Order your Polo Shirt from our Online Shop www.ponyclubwa.asn.au/shop/
GET IN QUICK! Orders close on 6th May 2019.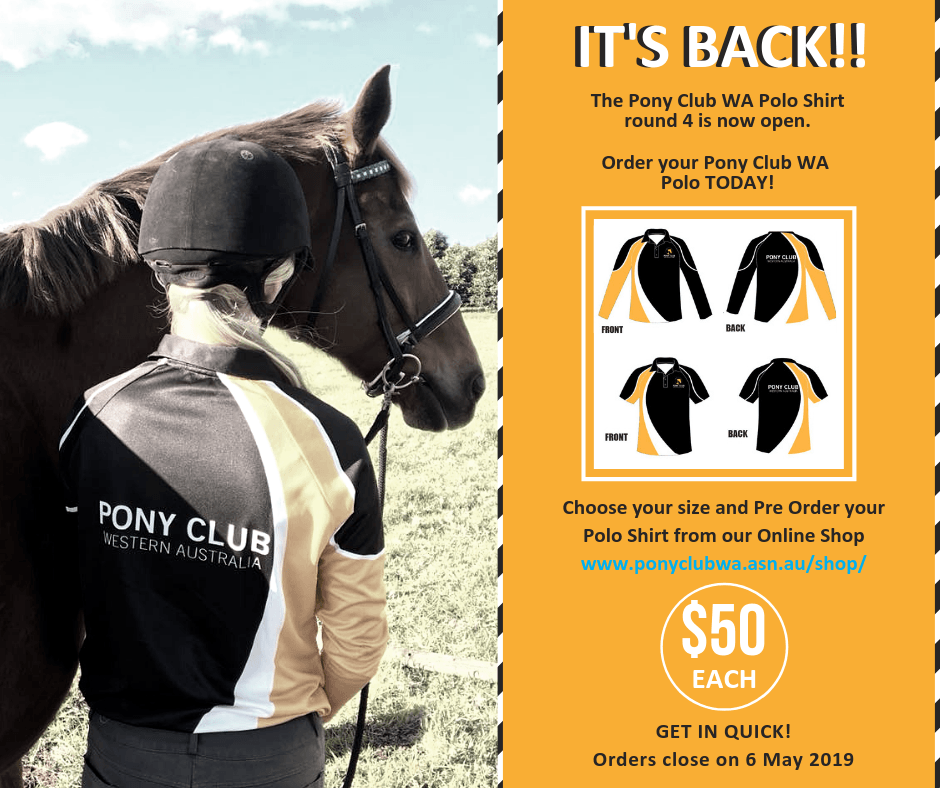 Continue Reading →